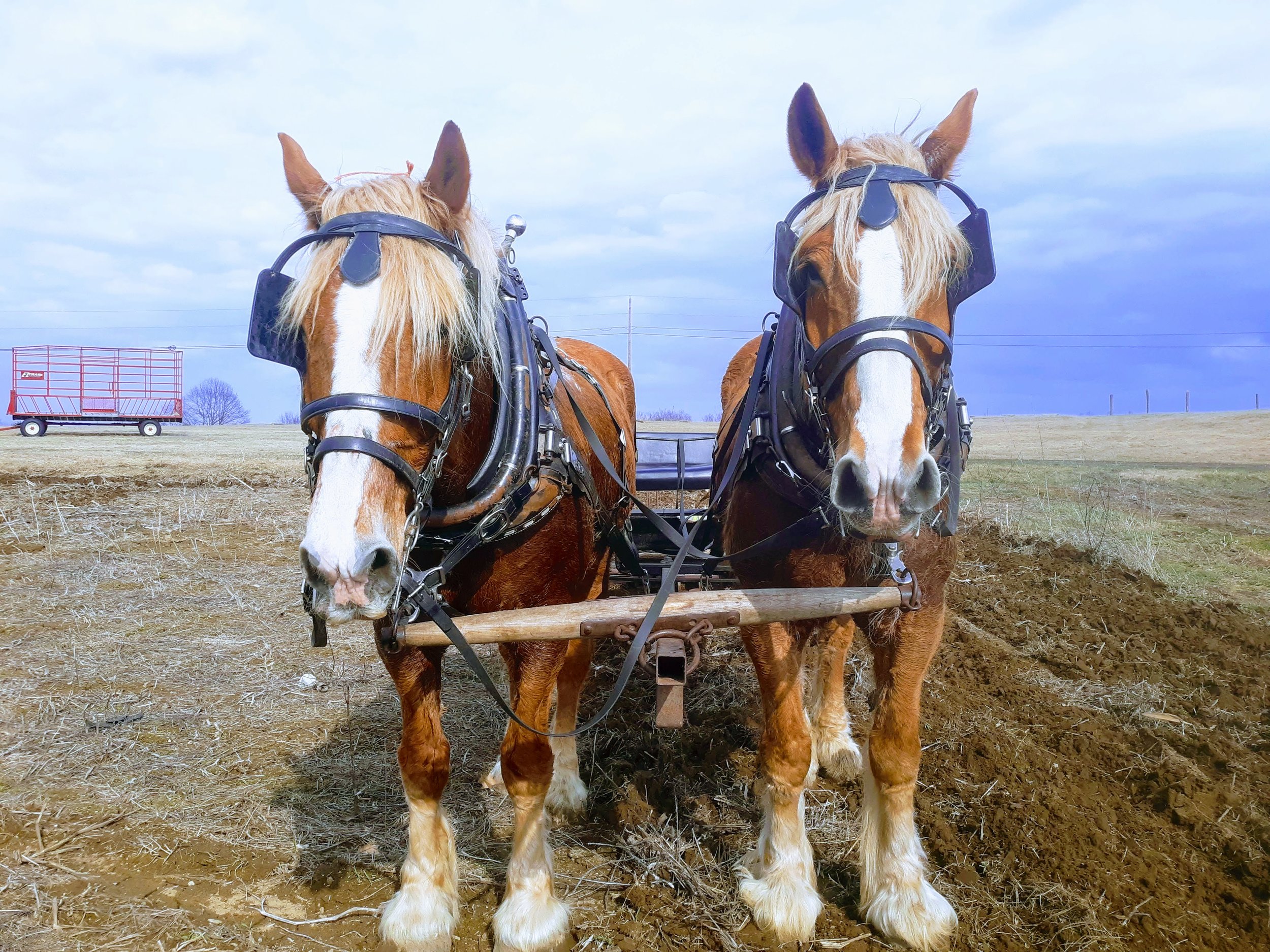 These two boys are a great team. In this picture Mitch is on the right and Eddie is on the left. They have been working together for the last 3 years at Wagons of Acadia on Mt. Desert Island, and before that they worked on farms in Amish country. They love fresh grass, breaking sod and cultivating vegetables. We're very lucky to have these two smart, handsome, and sassy boys as part of the team.
Ben grew up moving with his family all over the world and discovered his love for agriculture in college at Long Lane Farm. He's been farmed in Connecticut, Tennessee, Maine and North Carolina. He loves playing guitar, fiddle and anything else he can noodle around on. He's passionate about working with draft horse power and about growing fun-sized cabbages!
May grew up in Madison, Wisconsin and has been farming in Connecticut, Wisconsin and Minnesota. She writes music that touches the soul with the help of her synthesizer and can often be found riding her skateboard or rocking out at a punk concert.
Paul is pictured here with some lovable ducklings. He's been working on farms since high school, in Massachusetts, Connecticut and New York. He can often be spotted with his camera taking photographs that bring up questions about the relationship of humans to their natural world.
Joe spent his childhood in Kansas and has been traveling around the world, first as a marine then with his wife, Susan. They've now settled at a picturesque farm where he helps take care of all the animals and has been helping Ben get Chirp Creek started up this season! This summer he'll be making hay and continuing to help with chores and undoubtedly he'll be there to help us handle whatever comes our way!